PARAMEDIC C1 Driver Training
LGV 7.5 tonne C1 Category Lorry licence
For your chosen career as a Paramedic, The National Driving Centre will be able to make sure you get the best 'All Inclusive' LGV C1 driver training course for you.
For your training  NDC uses an Iveco Daily 6.5 ton box van giving the same overall dimensions as an ambulance.
Our facilities include:
FREE on-site parking
On all major bus/tram and rail routes
On-site reverse and manoeuvring area
Students' classroom
Complimentary tea/coffee and snacks
Paramedic Driver Training Course includes:
Call NDC for all the forms you need for your licence application
FREE Assessment
Multiple choice/hazard perception tests are all booked for you on the same day at the local theory test centre
Five days tuition
Practical test
What could be simpler?
Government Approved Test Centre means you train and test at the same location
Your 'All Inclusive' LGV 7.5 tonne C1 Paramedic Driving Course costs only £995 for 4 days, testing at our own DVSA test centre in Croydon
Your course includes:
FREE Assessment
FREE Hazard perception and multiple choice theory tests
Five days tuition
Practical test
Training and testing at the same centre
GOVERNMENT APPROVED DVSA TEST CENTRE
The National Driving Centre is a Government Approved LGV PCV Driving Test Centre. The only combined training and test centre in London.
Fantastic fleet of vehicles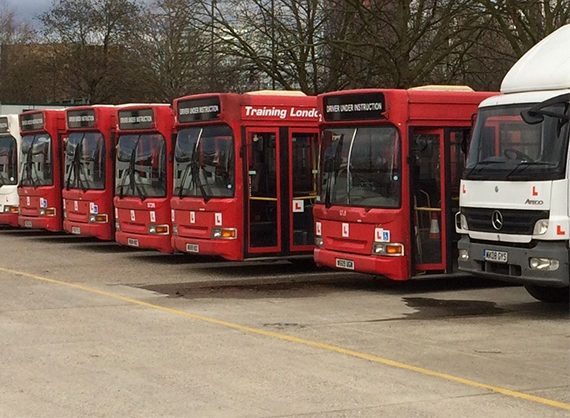 You will be training and testing in one of our own vehicles.
Test and train in the same vehicle!
NDC is a unique Driver Training Company
available from 07:30 – 18:00
Address Territorial Army Barracks, Mitcham Rd, Croydon CR0 3RU