CPC is a further two exams.
One taken at the theory test centre at the same time as your Hazard Perception and Multiple Choice and the other when you are with us on your course.
Module 2 and 4 are for the initial CPC which gives you the Drivers Qualification Card.
You must have these two tests passed if you wish to drive commercially. There are a few exceptions (scaffolders, paramedics and teachers to name a few) but generally, you would need to have this if you want to earn money for driving.
Module 2
Case studies are where you read a passage relating to either a bus or a lorry and answer questions on it. Again, straightforward enough. The study book is available! 40/50 is the pass mark.
Module 4 CPC Practical Demonstration test

This test lasts about 30 – 40 minutes with an overall pass mark of 80%. The examiner will ask you questions about your vehicle, procedures and the general condition of it. It is no more than an in-depth 'Tell me, show me'. Again, not a difficult one to pass. You are taught everything you need to know while you are with us on your course with ample training aids.
GOVERNMENT APPROVED DVSA TEST CENTRE
The National Driving Centre is a Government Approved LGV PCV Driving Test Centre. The only combined training and test centre in London.
Fantastic fleet of vehicles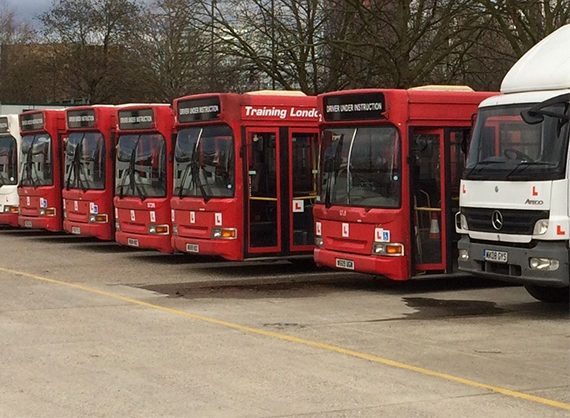 You will be training and testing in one of our own vehicles.
Test and train in the same vehicle!
NDC is a unique Driver Training Company