LGV HGV C Lorry Licence Class 2 Driver Training
HGV LGV Class 2 C Category Lorry licence
If you want to drive a lorry over 7.5 tonnes then you will need the HGV LGV C category lorry licence.
You will drive our Mercedes Atego lorries which are a pleasure and simple to drive. You will feel at ease behind the wheel with our expert instructors guiding you through the challenges ahead ensuring you become a successful lorry driver.
IMPORTANT:
Your Initial CPC is now INCLUDED with your course saving you over £350!!
Your 'All Inclusive' Class2 HGV C Lorry Course costs only £1,350 for a full 5 days, testing at our own DVSA test centre in Croydon.
Lorry C Category HGV LGV training course includes:
FREE driving assessment
On-site FREE parking at our purpose built training centre in Croydon
All three of your theory tests
Five days intensive tuition
Your practical driving test
Module 4 tuition and test (this is included for FREE)
Test, where you train as we are a government, approved Test Centre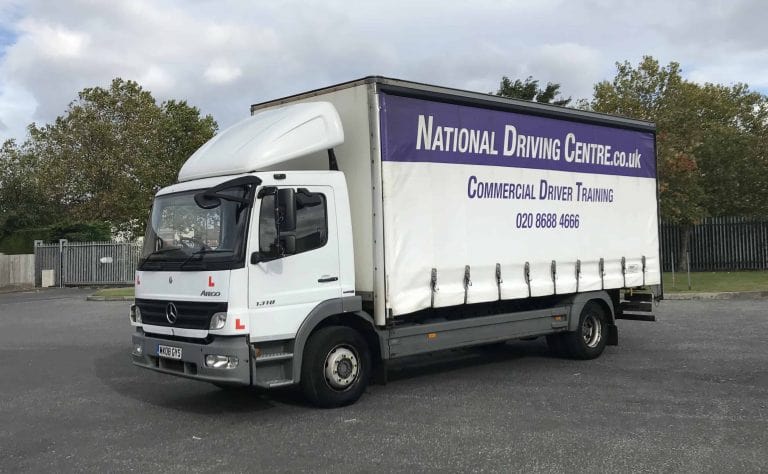 Call NDC for all the forms you need for your licence application
Have a commercial drivers' medical with your doctor to say that you are fit and well to drive a lorry.
Apply to DVLA for the provisional C entitlement which allows you to drive a lorry as a learner.
Attend the National Driving Centre for your Free Assessment to ensure our five-day intensive course will be suitable for you.
CPC Module 2 plus multiple choice/hazard perception theory tests are all booked for you on the same day at the local theory test centre.
Receive the dates for your five-day lorry course.
Your practical test is on the last day of your course with your module 4 test incorporated during that week.
GOVERNMENT APPROVED DVSA TEST CENTRE
The National Driving Centre is a Government Approved LGV/PCV Driving Test Centre. The only combined training and test centre in London.
Finance Options Now Available
Finance options available provided by Deko. Call our head office to arrange a finance plan to suit you.
NDC is a unique Driver Training Company